Meet the Body Systems Team
Your Body Systems coaching team is here to help by utilizing our Pure Science. Proven Results. Process™
This signature process is based on three foundational principles:
1. Use real world and individualized data to establish a baseline.
2. Determine the biggest needle-moving behaviors that will drive sustainable change.
3. Reinforce those changes with daily actions. Using these three principles, we improve the systemic health of our clients.
Ben Brown
Owner of Body Systems & Head Nutrition & Fitness Coach
In case we haven't been introduced, I'm Ben Brown, the owner of Body Systems, an online nutrition & fitness consulting business specializing in designing individualized nutrition, lifestyle, and strength training programs for highly driven men and women.
Kristina Brown
Body Systems Owner & Head of Business Development
With her years of experience in high-level customer service coupled with her role as a business owner and mother of 3, Kristina walks the talk and knows how to provide a first-class customer experience.
Joey Szolowicz
Certified Nutrition Coach
After going through his own weight loss and health journey, Joey is a highly driven father of 2 young daughters committed to helping others achieve their own health goals by utilizing effective nutrition habits.
Kim Schutt
Certified Nutrition Coach
Kim is a dedicated educator in the field of Sports and Fitness. As a past collegiate volleyball athlete at Cal Poly, Kim has always had the mindset to work hard to accomplish her goals. She has found her passion for nutrition and fitness…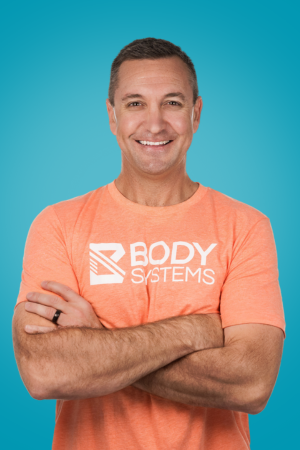 Dr. Dan Dodd
Certified Nutrition Coach
Dan has been in the health & fitness profession for over 25 years. As a former athlete, it seemed a natural progression to get into nutrition and strength and conditioning to not only improve his own performance but other athletes…
Body Systems Team: Support Staff
Kevin Mogavero
Automation & Software
About Kevin
Kevin Graduated from West Point in 1999 and served as an Artillery Officer in the Army for 6 years to include service in Operation Iraqi Freedom. He left the army to pursue his more entrepreneurial passions. This eventually led him to the Body Systems team where he currently helps us with our automation and software. In his free time, you will find him hanging out with the coolest people on the planet, his wife and 2 daughters, or out hiking a mountain. Of course, now that he lives in California, you may also find him on top of a surfboard in the ocean. He hasn't had enough practice to call what he does out there "Surfing" quite yet, but he's working on it.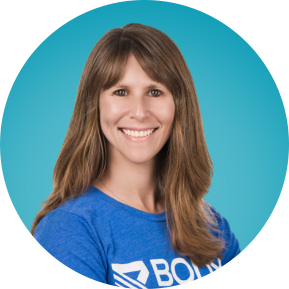 Rachael Anderson
Content Manager
About Rachael
Rachael is a Peabody Award-winning journalist and experienced content producer who's passionate about all things health and fitness. After graduating from Northwestern University, Rachael spent several years at CNN where she was one of the core members of the CNN.com video team. Since then, she has worked as a digital content producer for health and wellness engagement platform Sharecare, as well as managed content for such companies as HGTV, DIY Network, Food Network, and Travel Channel. Rachael is thrilled to be a part of the Body Systems content team, helping make smart nutrition simple. When she's not working, Rachael enjoys rock climbing, playing the piano, and spending time with her husband and two kids.
Interested in Nutrition Coaching?
Schedule a Complimentary Strategy Call!